A few words about the yacht.
The yacht features four spacious guest cabins, all with private ensuite baths. The guest cabins have side access to the double bed.
All interior spaces are air conditioned. Two large tables in the inner and external saloon can host meals, board games and even chest matches.
You can find large sun beds all around the yacht and poufs for your sunbathing.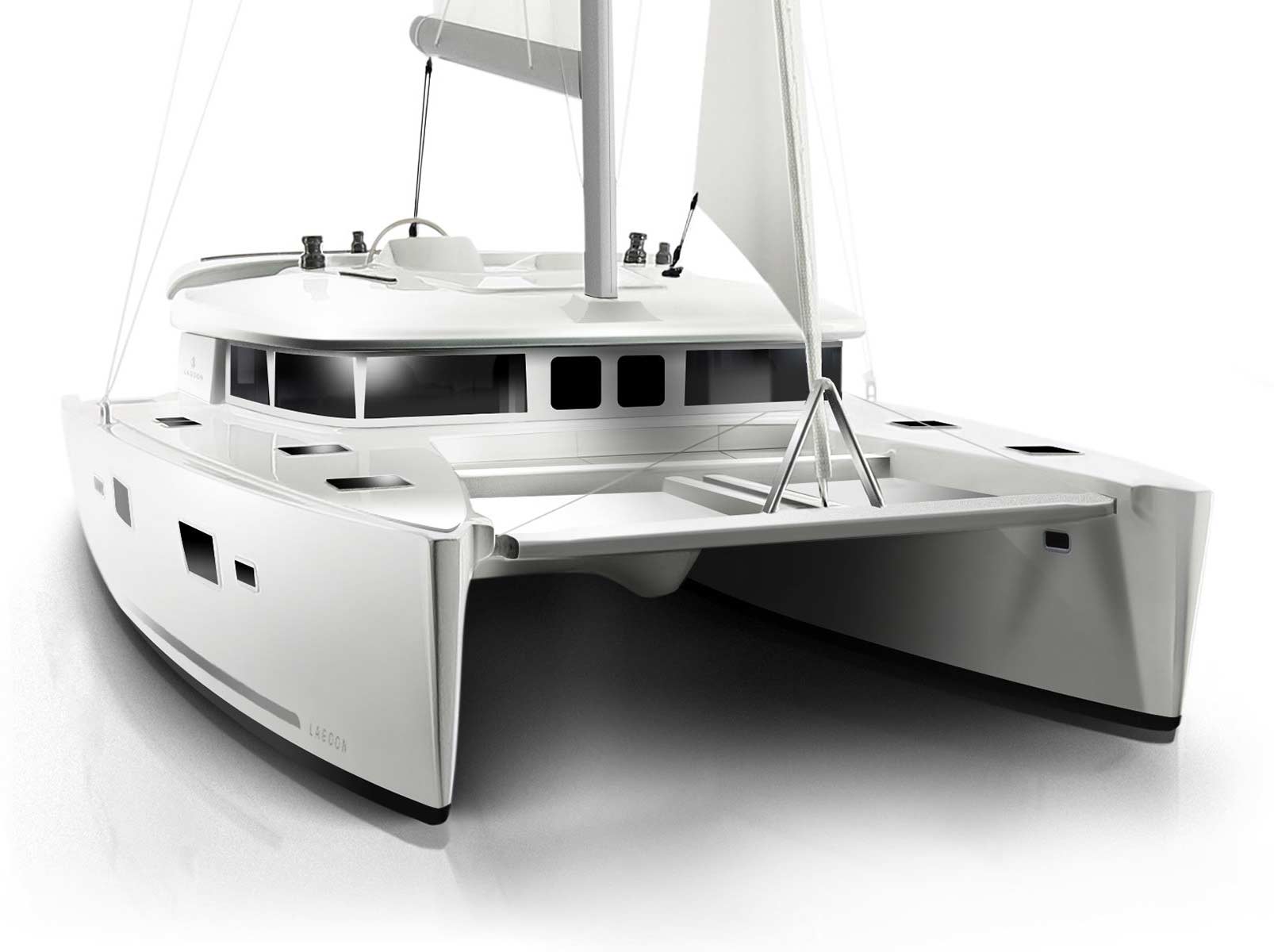 FEATURES
Two refrigerators, a freezer and a cooler are located in the inside and outside saloons.
The steering of the yacht by the captain is performed from the flybridge where you can also find sun beds for a rest.
The poufs and sunbeds all around provide many different spaces on the deck where guests can find some privacy while sailing or anchored.
EXTERIOR
A steering station on the fly bridge with safe access from both sides for perfect visibility and a large sunbathing area.
A spacious cockpit, again ideal for sunbathing, on the same level as the galley, with a ventilation panel.
A second cockpit, making best use of the forward area.
Particularly safe and effective transom platforms for coming aboard or accessing the tender.
INTERIOR
Interior design by Nauta: elegance and functionality
saloon and cabins exceptionally well lit.
Natural light in cabins thanks to large glazed panels on hulls.
Comfortable guest cabins with a side access to the double bed.
"U"-shaped galley for greater comfort at sea, equipped with large hot plates, broad work space and plenty of storage.
Optimization of the access between the cockpit and the galley
engine compartments remote from the living areas and perfectly insulated.
Length over all
13.96 m / 45'10"
Beam
7.87 m / 25'10"
Draft
1.30 m / 4'3"
Mast clearance
23.05 m / 75'8"
Light displacement (EEC)
16.9 t / 37,265 Lbs
Sail area
129 m² / 1,388 sq.ft
Full-batten mainsail
79 m² / 850 sq.ft
Furling genoa
50 m² / 538 sq.ft
Engine
2 x 57 CV / 2 x 57 HP
Fuel capacity
2 x 520 l / 2 x 137 US gal
Fresh water capacity
2 x 520 l / 2 x 137 US gal
No. Of berths
10
Equipment
Fully air conditioned
Generator
USB plugs in all the cabins
Wi – Fi